Improve Your Sales & Support Performance with AI-Powered Call Tracking.
Sales and support are the lifeblood of your organization. They bring in new business and help you maintain excellent client relationships. But how do you improve that experience?
ITC Cloud CX Call Tracking is an AI-powered communications intelligence platform designed to help you maximize the effectiveness of your calls and improve performance in real-time. Manage your calls, analyze performance, maximize marketing effectiveness, and increase ROI with ITC Cloud CX Call Tracking.
Call Recording & AI Call Transcription
Use the power of conversational AI to automatically transcribe, analyze and report on calls for more insights into your business operations.
Active Dashboards for Better Insights
Dig deeper into sales and service performance with proactive dashboards, identify best practices, and optimize workflows.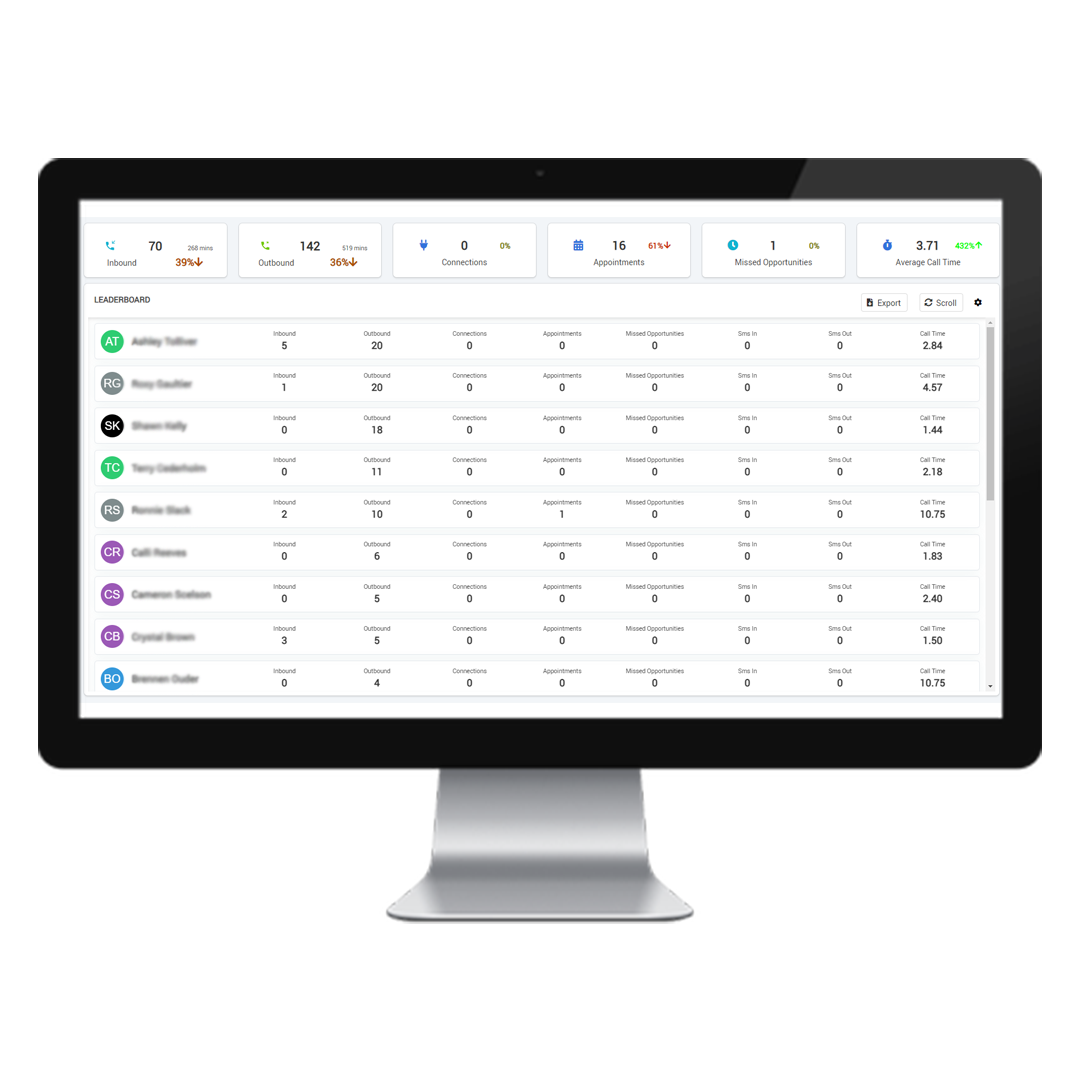 Make Informed Decisions with Call Tracking Software.
Do More with Our Extensive Marketplace
Take client communications to the next level with powerful integrations for the platforms you use everyday.
Optimize Your Sales & Service Experience.
Shoot us a message today to schedule a live demo of ITC Cloud CX Call Tracking and let us show you how you can improve your sales, marketing and service experience.